Product Info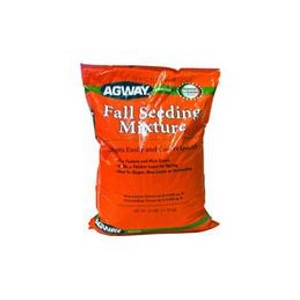 This product is currently $79.99!
Offer valid through 10-31-2018. Some restrictions may apply.
SKU: 02142516
Fall Seeding Mixture is an exclusive AGWAY mixture suited for late seeding projects. The perennial ryegrasses adapt quickly to a wide range of growing sites and thrive even under cool temperatures.
Agway Fall Seeding Mix contains 25% Kentucky bluegrass and 75% turf type perennial ryegrass. It makes an excellent over seeding mixture for use in the fall, with quick germination. One 25lb bag covers 4,500 sq.ft. for new lawns and 9,000 sq.ft. for overseeding.